Certified teachers with the training and expertise to build your child's confidence with numbers.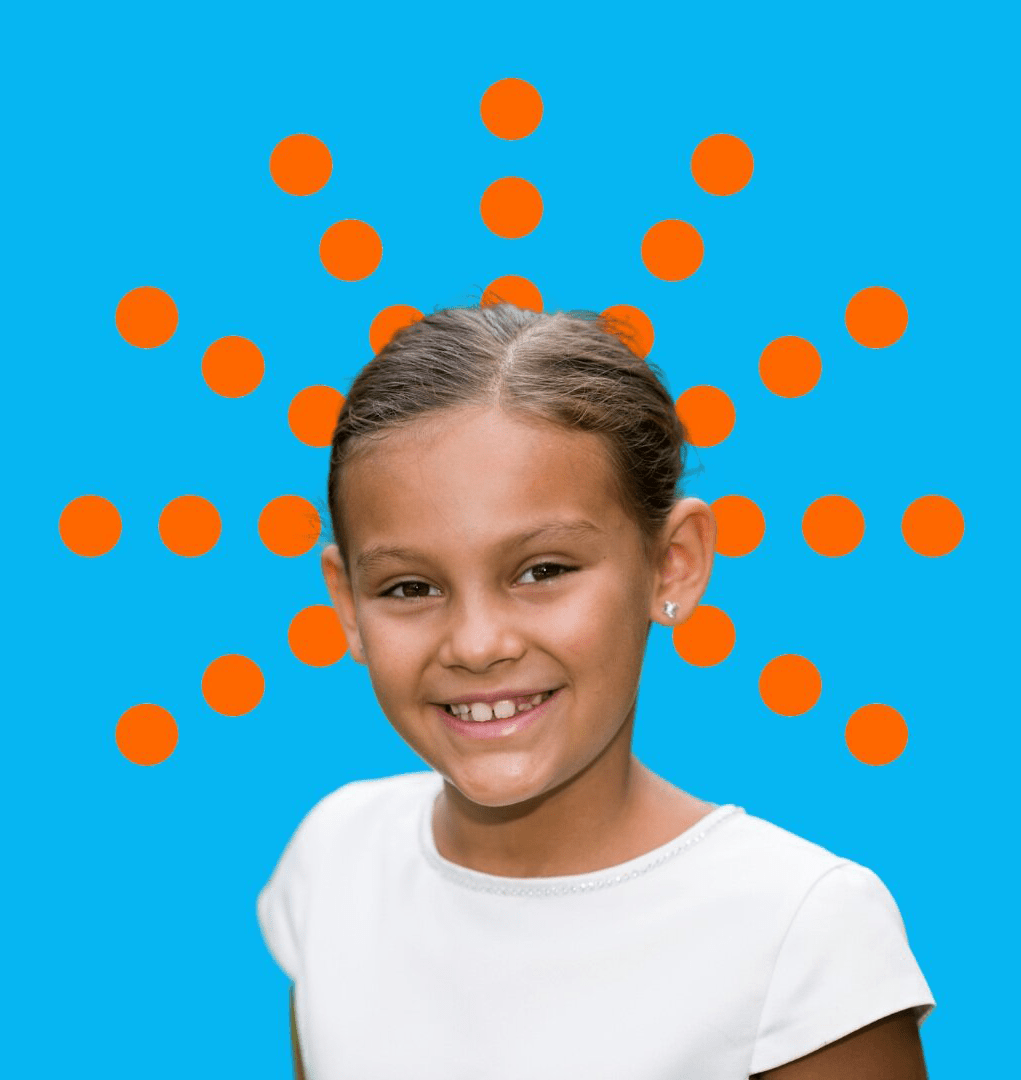 When it comes to math, building a strong foundation is key.
That's because the math skills students learn in elementary school are central to their success in middle school and beyond. Being able to follow the steps to solve a problem just isn't enough. In order to build mathematical confidence, children need to understand how to think with numbers.

We get it. Math looks different now!
How many times have you heard your child say, "that's not how we do it in class!"? How often have you been stuck staring at a worksheet, clueless as to how to help your little one? Today's math programs emphasize mastery over memorization, which is a good thing. However, often it leaves parents feeling helpless and kids feeling frustrated.
Braintrust tutors are certified teachers. They are math experts with the knowledge and training to spark more aha moments for your child. They won't just explain math, they'll help your child understand it!
"My son said that Bruce was the best math teacher he's ever had. We feel so lucky to have found you."
A more effective tutoring experience
Braintrust tutors are more impactful because they understand the science of effective teaching and learning. With training in a wide range of research-based programs, classroom experience, and teaching certifications, our tutors will help your child discover a love of math (or at least a lot of mathematical confidence!).
And a more transparent tutoring experience
Making it easier for you to understand goals, monitor progress, and track gains!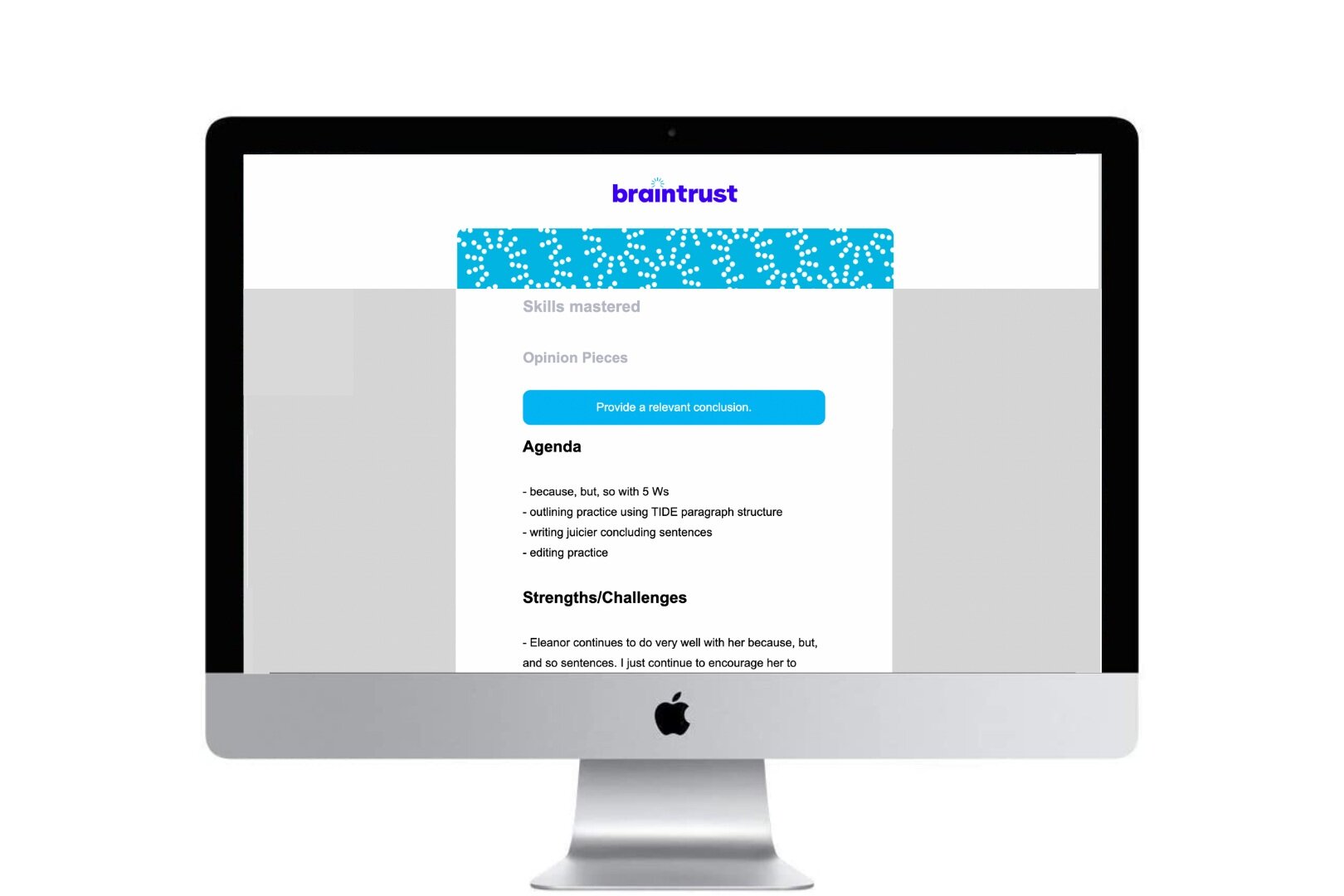 You'll receive a session report after each meeting, which can be shared automatically with family, classroom teachers, or other tutors.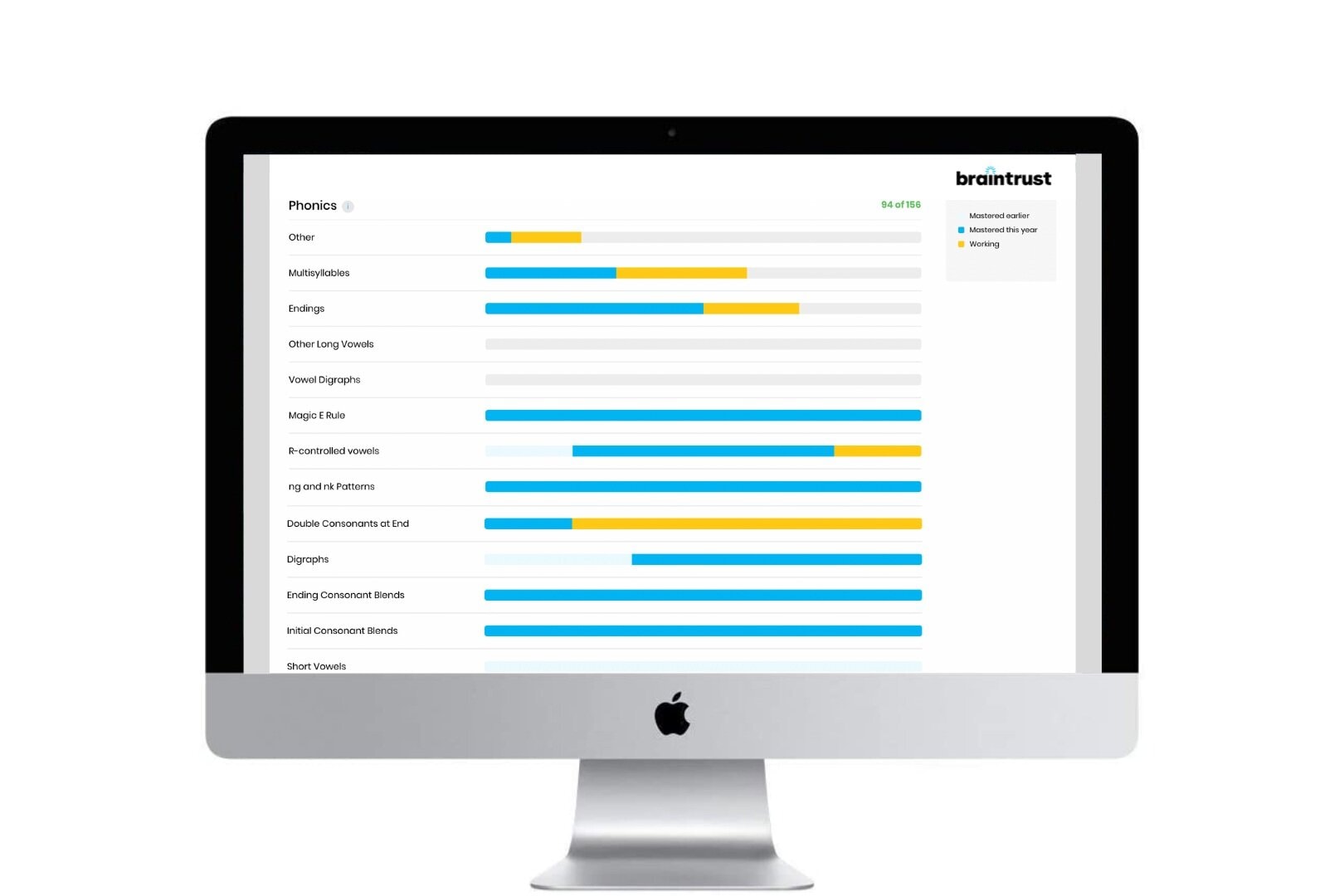 Log in to your Braintrust account to view a progress report to better understand the gains your child has made as a result of tutoring.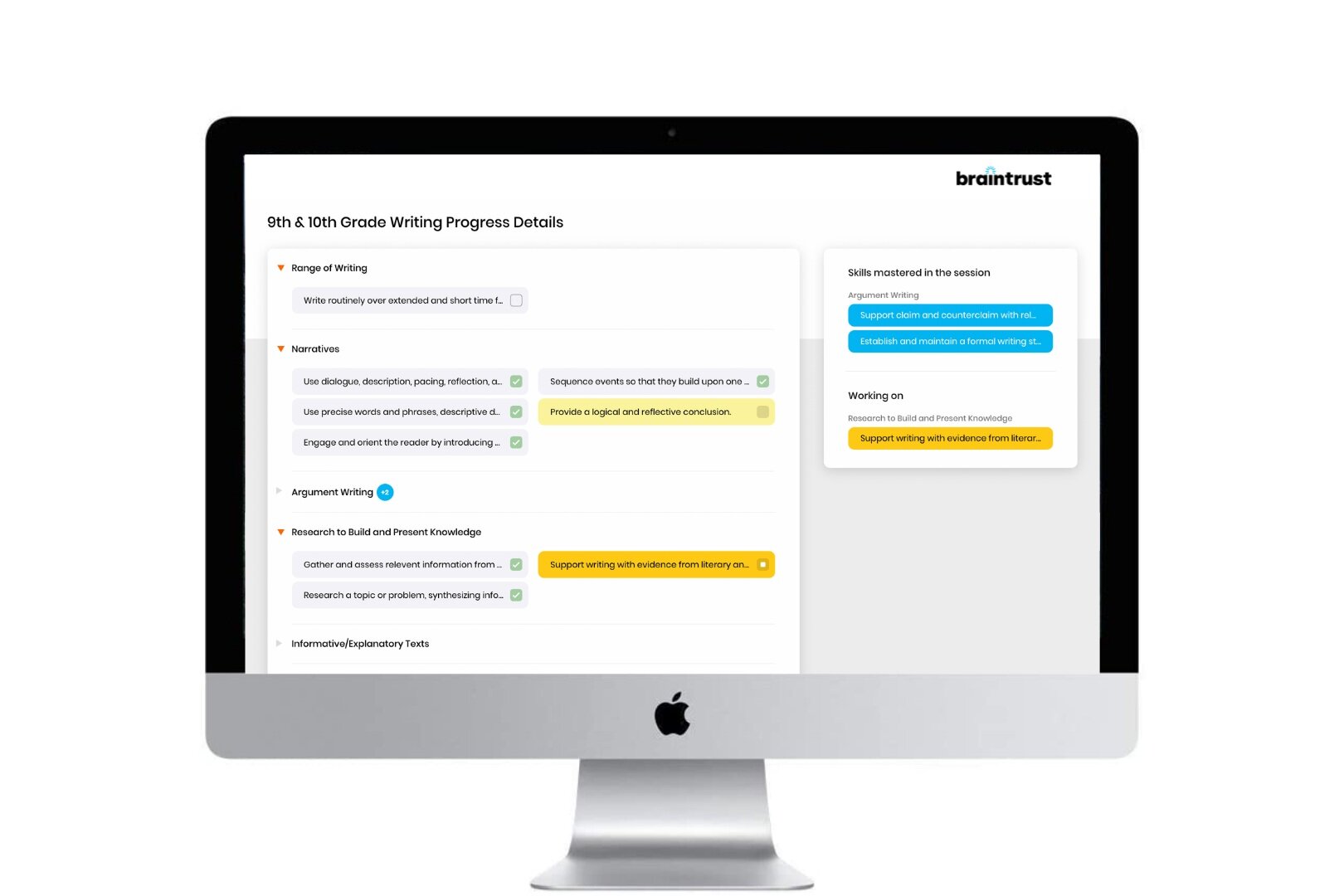 Check out the skills report for any given area of study to learn about the goals your child is working towards and the skills he or she will master.
Check out our amazing tutors and find your perfect match by answering a few simple questions.
Schedule a time to connect with one of our specialists for complimentary concierge matching support.
Interested in learning more about learning?
Sign up for our newsletter!
We promise we won't spam your inbox!