Certified teachers with the training and expertise to support your child (and you!)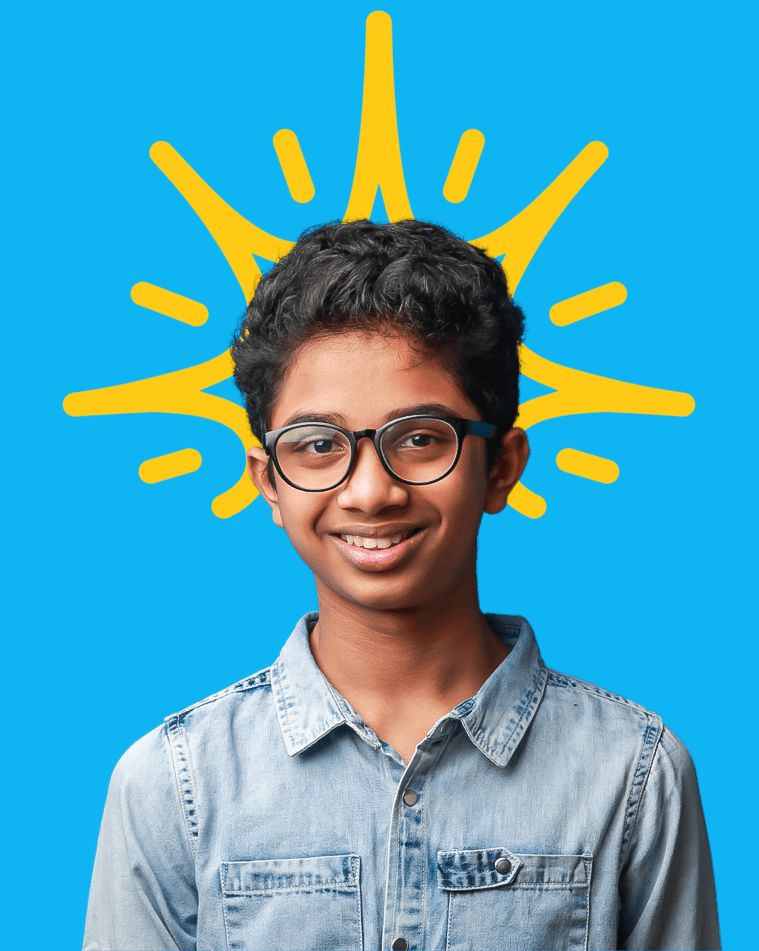 We are here to support your family.
We know homeschooling is incredibly rewarding, and we also understand it can be incredibly challenging too. It is hard to be both parent and teacher, especially when your child is struggling. Plus, some skills are just plain difficult to teach!

Your child will love learning with us.
Braintrust tutors are certified teachers. They are expert educators with the knowledge and training to spark more aha moments for your child. Whether your child needs subject-specific support, curriculum enrichment, or increased self-confidence, our talented instructors create an impactful tutoring experience to meet your child's unique learning needs.
"My son said that Bruce was the best math teacher he's ever had. We feel so lucky to have found you."
— Melia, parent in Atlanta
A more effective tutoring experience
Braintrust tutors are more impactful because they understand the science of effective teaching and learning. With training in a wide range of research-based programs, classroom experience, and teaching certifications, our tutors will help your child build the skills to become a lifelong learner.
With more transparency and accountability
Braintrust is your partner in education. As a member of your child's support team, we've built reporting tools to make it easier for you to understand goals, monitor progress, and track gains.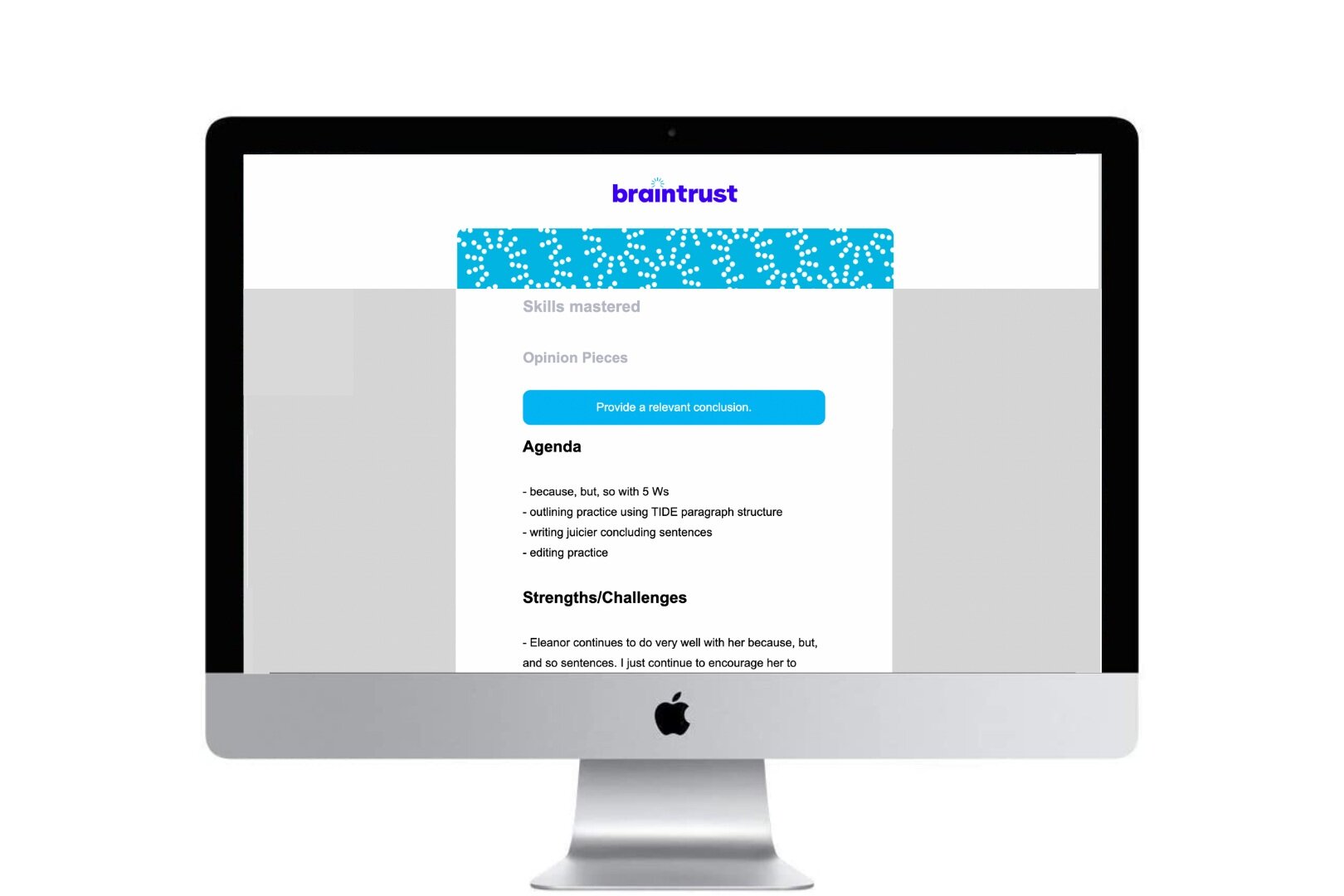 You'll receive a session report after each meeting which can be shared automatically with family, classroom teachers, or other tutors.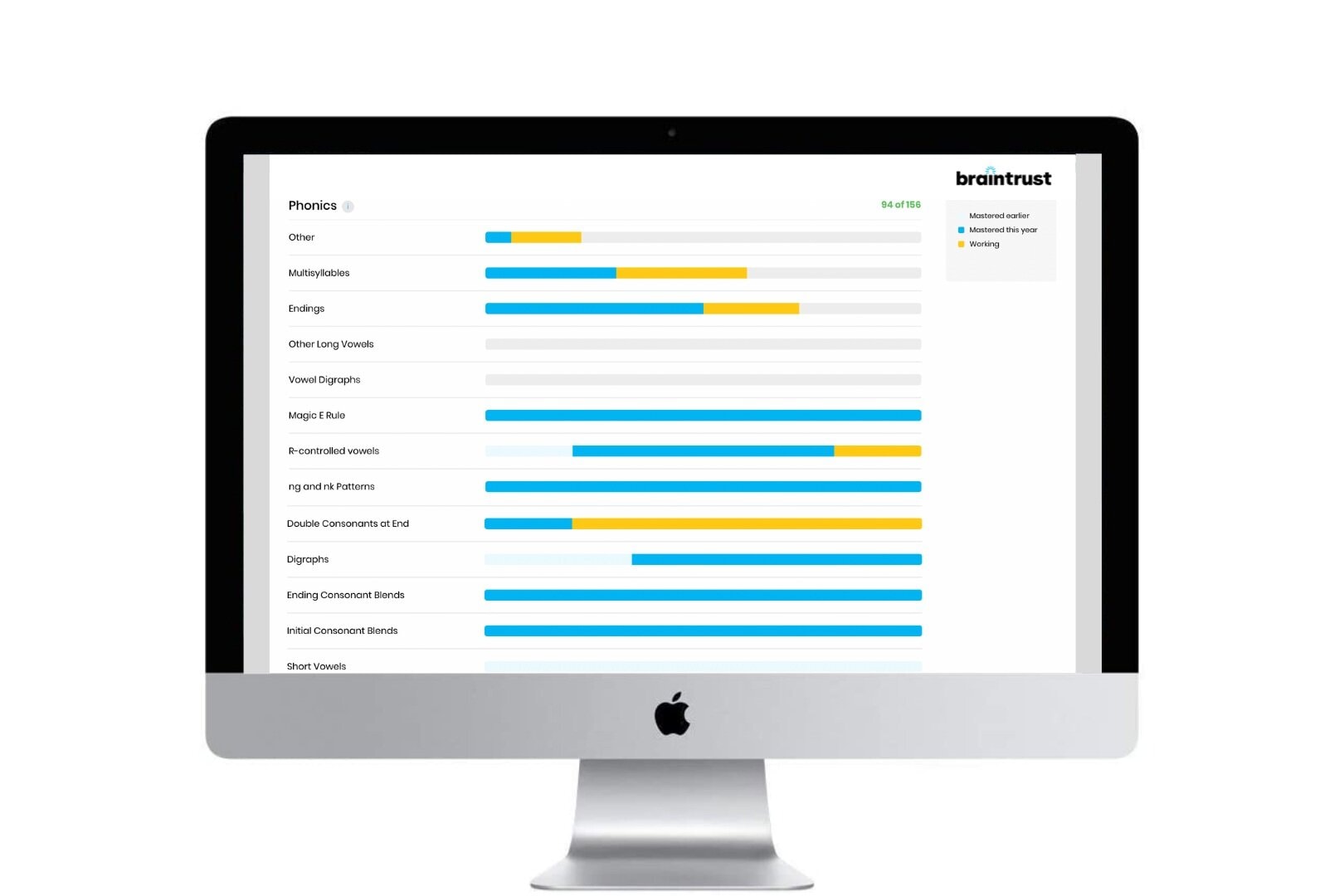 Log in to your Braintrust account to view a progress report to better understand the gains your child has made as a result of tutoring.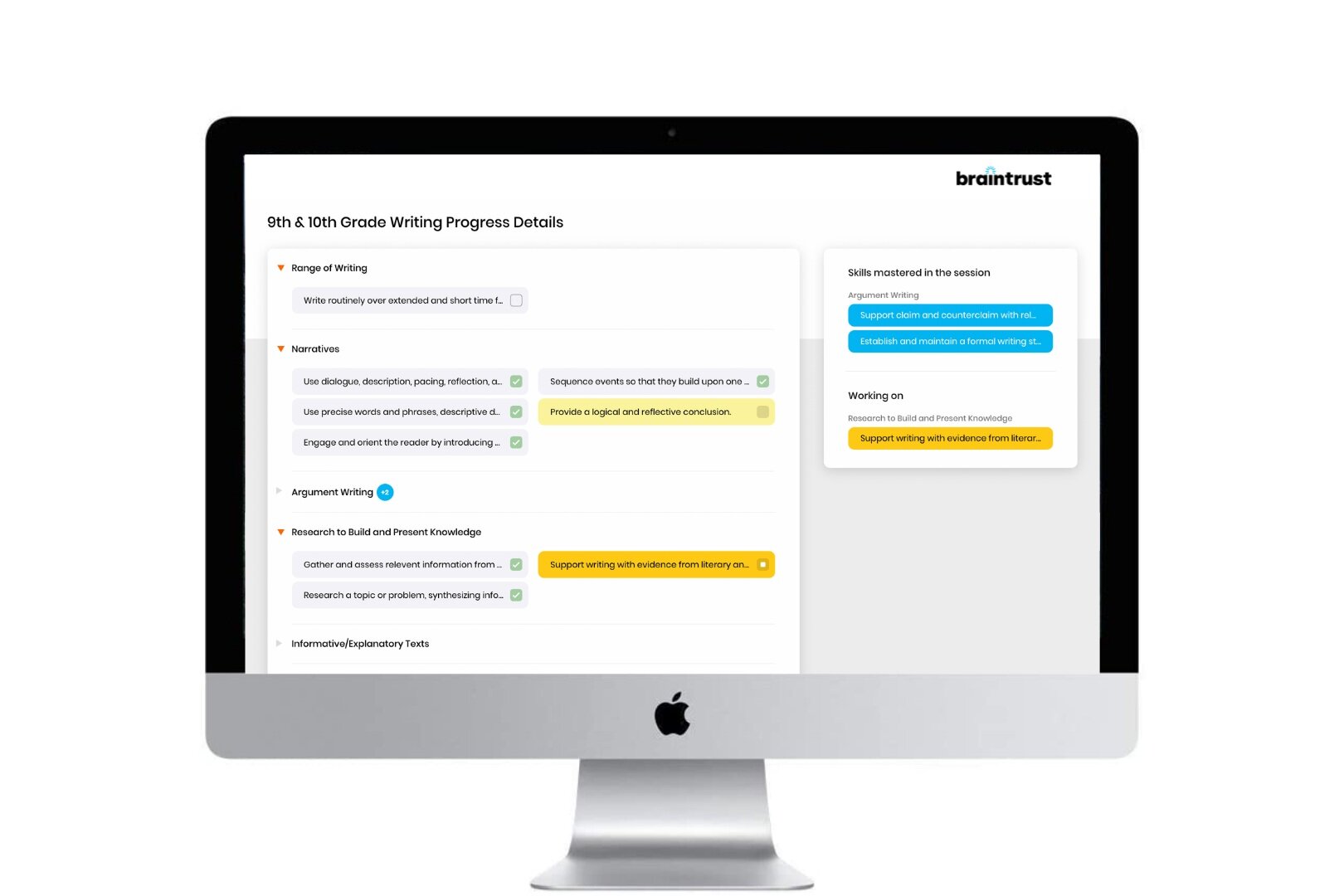 Check out the skills report for any given area of study to learn about the goals your child is working towards and the skills he or she will master.
Check out our amazing tutors and find your perfect match by answering a few simple questions.
Schedule a time to connect with one of our specialists for complimentary concierge matching support.
Want to learn more about learning?
Join our community. We promise not to spam your inbox.